iSight for all "The new iPad" Or Apple iPad 3
The name is a classic twist on words, but if you compare the Apple iPad 3 camera to that of the iPad 2, it looks like it will be an entirely new experience. The iPad 2 had a cheap and crappy camera, but Apple has integrated what appears to be the same rear camera as the iPhone 4S (and it's nice) into its new tablet. It can take photos at 5 megapixels, record video at 1080p and has other standard features like autofocus and tap to focus. Unfortunately, there is no flash and the front-facing camera is still VGA (640×480 pixels), meaning Apple isn't making many upgrades to enhance FaceTime.
The iPhone 4S camera is probably the best smartphone camera around, which is why this announcement is particularly exciting. Combined with the high resolution of the Apple iPad 3 screen, this camera could do some cool things. To celebrate, Apple is releasing a few new apps as well.
New apps for the Apple iPad 3
Apple has developed a new app called iPhoto, designed to work in conjunction with the new iSight camera on the Apple iPad 3. This app allows users to edit their photos, and easily tweak color, exposure, and contrast among other things. You can also use your fingers like "brushes" and adjust small details of your photos, then share them straight to Facebook, Twitter, Flickr, or iCloud. AirPlay Beaming is also supported.
Retina display for the best resolution on a mobile device
Everything you do with an Apple iPad 3, you do through its large, beautiful display. And when the display is better, the entire iPad experience is better. The Retina display on iPad features a 2048-by-1536 resolution, rich color saturation, and an astounding 3.1 million pixels. That's four times the number of pixels in iPad 2 and a million more than an HDTV. Those pixels are so close together, your eyes can't discern individual ones at a normal viewing distance. When you can't see the pixels, you see the whole picture. Or article. Or game. In ways you never could before.
Record HD video in full 1080p.
Sometimes life takes you by surprise. You're reading your Apple iPad 3 while waiting for the train when you spot a comedian on the platform. Or you're browsing the web on the sofa when your dog trots by wearing your daughter's tutu. The iSight camera on iPad lets you capture all these unpredictable, and hilarious moments. In 1080p HD, no less. And with automatic video stabilization, your recording is free of bumps and shakes. Which is a big advantage when you're laughing uncontrollably.
Here's a review on iPads up to the Apple iPad 3
Now…the fourth generation of iPad
So why bring out the next generation of iPads out so soon after the Apple iPad 3? I would have felt a bit "conned" i think, because i would have been "conned" by the people who sold me this "latest" tablet…knowing that there would be another one out in less than 6 months…the marketing strategy sucks. Anyway the reason was the A6X processor in the iPad 4 is significantly faster than the A5X in the Apple iPad 3, offering double the number-crunching and graphics performance. Since a speed boost is what many iPad buyers claimed to have missed with the iPad 3, you would think they would get it right the first time…but hey-ho who are we to criticise, i remember the first Apple.
How much did this weigh on Apple executives' thought processes when planning the iPad 4? It's plausible Apple could have offered this as the only change and got a few more buyers. The assembly line would have to be modified to make new aluminum shells and attach the new connector. Think of the headache of trying to handle the customer confusion when someone thought they were getting a 30-pin Dock-compatible device and got the Lightning-compatible one instead….oh dear.
End of the day if they still used the numbering system with the Apple iPad 3, the newest version would probably be named iPad 3S. And the S would be for speed. The biggest difference between the iPad 3 and iPad 4 is a processor that produces twice the speed both with graphics and pure processing power.
Here's a comparison side by side, one black, one in white.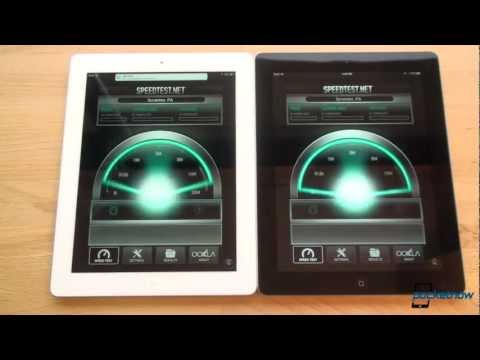 Save some time searching for places to buy from…most of them are here.
Walmart…amazon…applestore…ebay…at@t and verizon
So there you go Jo Jo…time for a little light refreshment from apples and tablets…yeh don't have a tablet take a chill-pill, grab a beer, raid the cookie jar and get back to another Apple that changed the course of history…feet up and enjoy the video.
We hope OUR photography blog will give YOUR creativity some inspiration next time you are out and about.
If you like our humour and blog of course, buy your Mrs a bunch of flowers…or give us a like…make a donation to help maintain our popular viral blog.
Please Donate €10… $10… or 10 cents… a Pavarotti (Tenner) WILL make a difference.
Pixsellpix.com always encourage feedback from our followers so we can improve on our popular blog. Please take some time to leave your comments, suggestions and ideas you would like to see in future photography blogs.
You can find us here: https://twitter.com/pixsellpix
There: http://www.redbubble.com/people/pixsellpix
Everywhere: https://www.facebook.com/Pixsellpix?ref=hl
Ohhh and this: http://pinterest.com/pixsellpix/
From now at Fine Art America: http://fineartamerica.com/profiles/graham-hawcroft.html?tab=artworkgalleries&artworkgalleryid=218673
Last but not least…click on the ADD tab at the top of your page and add us to your firefox browser.