Today's photography blog is going through the many ways to add DRAMA to your images.
In at the deep end with this video…expect the un-expected.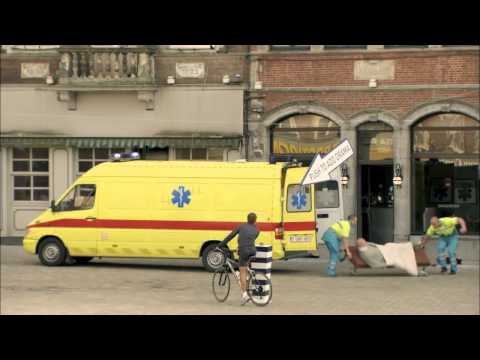 Was that a shock??? Well… what i like about this "expect the un-expected" type of drama is the twist at the end…however…go through this photography blog and look at the ways you can achieve that bit of extra drama in your pix.
Extreme wide angle.
Apart from using dramatic music in your vids, drama is usually created with extremes. Getting up close to a fast moving subject with a wide angle lens will create drama.
…and you don't have to travel a million miles to do it either.
Low angles.
As well as using wide angle lenses…get down LOW and wide, this can work with sports, landscapes, lead-in lines at this angle can create the unexpected.
While you down there…ahem…put a ND Grad filter over your lens and create some drama by darkening your skies.
Silhouettes.
Using this technique can REALLY pack a punch, whatever subject you choose, animals, people, activities, the list is endless…turn it into a silhouette can lead to some graphic abstract images. Setting up a studio shot, or using a room at home can be a bit of a chore…getting the model right and so forth…but, make a night/day of it…get some nibbles in and a few relaxing drinks…the end result will be a lot more interesting than watching "X" Factor on T.V. See what i mean with this video.
Shoot at night
Drive out to some location at night…the night's are getting colder, so you can capture steam on someone's breath, sidelit from the cars headlights and you have a dramatic shot. Black against a black background would be just black???? Throw a bit of smoke in from your exhaust and a couple of lights and you have a spooky shot.
Opposites attract.
Obvious i know…but when someone can see a picture and see's that it works, but doesn't know WHY  it works…this is HOW it works…opposite colours. You put ANY warm colour against a cold colour and vice versa and POW….twist a different angle on things and the expected becomes the un-expected.
In this photography blog, we have gone through a few ways to increase drama in your pix…so now, pixsellpix would like to experiment with software techniques.
Black and white (or monochrome) is a great medium for adding drama to your pix and if you haven't taken your shots in mono, you can convert them very easily in photoshop. Sooo, now we have talked about taking the shots in this photography blog, we can now edit for drama, just bookmark this video…but first…get another pack of biscuits/cookies and don't forget your brew.
Now we have gone through enhancing your Black and white editing, there is another way of adding punch to your mono shots with a splash of colour. So i would like to finish off this photography blog by suggesting to add a splash of colour to your black and white shots…primary colours will always guarantee a smack, or if you prefer to watch a video about colour splash, go get a beer and watch this beauty.
We hope OUR photography blog will give YOUR creative muscle some inspiration next time you are out and about.
To show your appreciation of our time and effort maintaining this popular, viral photography blog, "push the button" below to maintain the future of pixsellpix.com Any donation, however small, is better than nothing, thanks for stopping by and have a positive day.
Pixsellpix.com always encourage feedback from our followers so we can improve on our popular blog. Please take some time to leave your comments, suggestions and ideas you would like to see in future photography blogs.
You can find us here: https://twitter.com/pixsellpix
There: http://www.redbubble.com/people/pixsellpix
Everywhere: https://www.facebook.com/Pixsellpix?ref=hl
Ohhh and this: http://pinterest.com/pixsellpix/
From now at Fine Art America: http://fineartamerica.com/profiles/graham-hawcroft.html?tab=artworkgalleries&artworkgalleryid=218673
Last but not least…click on the ADD tab at the top of your page and add us to your firefox browser.