Ebay selling can be a great, rewarding experience…however…pixsellpix.com would like to offer hands-on advice for the newcomer to Ebay and Ebay's policies.
Before you start "Ebay Selling"
Firstly…be in NO DOUBT that Ebay is HEAVILY biased towards the buyer AND NOT the seller…you cannot even leave negative feedback for a buyer…and they know…so this blog is about protecting yourself from people that WILL manipulate Ebay's system to their advantage… and believe me…some people are ruthless.
Paypal Account
Before you edit your first listing, you will need to register an account with Paypal. This is compulsary with Ebay Selling.
Don't feel pushed about this Paypal thing…it's just simpler to pay and get paid…however…NEVER give anyone your paypal details. If anyone asks for your paypal details…it's a scam.
Ready to start your listing
Know your product listing well….don't start your Ebay Selling with words like "i don't know much about this item". This could lead to someone complaining of "item not as described"…refunds and items getting "lost" on return…. anyway it's bad practice…not recommended.
Find out as much as you can about your item from REAL places like wikipedia, forums and while you are writing your description, use some backlinks and inserts. Writing for "Ebay selling" takes time…cut to the chase and be factual and less waffle. If you start to wobble about with your words, people will lose interest. If you have a relevant website "Ebay Selling" reaches millions of people…great advertising.
Photographs of your products are really important for your Ebay selling. SAVE MONEY by just showing one FREE photo…the rest of the photos can be emailed FOR FREE to anyone who is interested in your item/listing…this usually deters SCAMMERS too.
Make sure your photos are in focus…out-of focus shots hint to people that you are hiding flaws in your product. Clear sharp product photos WILL increase your chances of being MORE SUCCESSFUL with your Ebay Selling. See an example of some product shots here.
Closing the deal with your Ebay Selling
While people are making their bids…check out their FEEDBACK PROFILE…anyone with less than 5 feedback or even worse…NO feedback at all…contact them as a reminder that if their bid is successful…they are fully obligated to pay. In your listing, place a reasonable deadline for payment of 24 hours, so you can relist your item.
Soooo…the deal has been done on your Ebay Selling and your buyer wants to save money on postage by NOT using a secure "signed for" service. FORGET THIS COMPLETLY.
Make yourself perfectly clear with your Ebay Selling that the postal costs WILL include a secure delivery service. Keep your receipt somewhere safe. Believe it or Nay…i have had people declaring they have NOT RECEIVED their item and had to PROVE that i have used a secure postal service in the Ebay Resolution Centre. If you are not diligent with this…the buyer WILL have his item for sure…then he/she will put a claim into paypal for a FULL REFUND to include the postal costs that you hace ALREADY PAID for and paypal WILL automatically refund directly from your account. Once paypal have made this decision…it's final…you won't get a choice…or a chance to get your money back.
"Items not received" is a growing trend and i still have one negative feedback for my trouble. I "lost" a perfectly good camera, the ebay fees and all the postal costs…fortunately…it wasn't a Hasselblad or anything of great value.
Finally…please DO NOT believe Ebay Selling and paypal are safe THEY ARE NOT SAFE. Ebay has changed a lot over the last 5 years and at 10% seller fees…Ebay is bloody expensive. Ebay/Paypal policies are wide open to manipulation…so be warned and BE CAREFUL.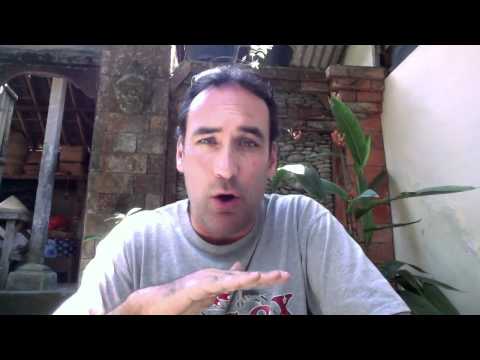 Join a community of like minded people with pixsellpix.com Members Board and display or sell your pix. To become a member, just use the comment box for a link to your email….when you receive our response…link some of your BEST photos, a brief description/title and most important…the URL that will directly link your work to where people can BUY IT and we will pin it to the Members Board and drive traffic via Twitter, actually, you could do the same via your social media and double the exposure……and yes it's free.
Pixsellpix.com always encourage feedback from our followers so we can improve on our popular blog. Please take some time to leave your comments, suggestions and ideas you would like to see in future photography blogs and hope you enjoy our new Cameras for sale page.
You can find us here: https://twitter.com/pixsellpix
There: http://www.redbubble.com/people/pixsellpix
Everywhere: https://www.facebook.com/Pixsellpix?ref=hl
Ohhh and this: http://pinterest.com/pixsellpix/
From now at Fine Art America: http://fineartamerica.com/profiles/graham-hawcroft.html?tab=artworkgalleries&artworkgalleryid=218673
Last but not least…click on the ADD tab at the top of your page and add cameras for sale to your firefox browser.