Taking a digital photograph of Fireworks is easy…Right?
Thats what i thought when i first tried shooting some fireworks on film a few years ago. I'll got to the local pub (The Smithy Inn at Holme village on the border of Lancashire/Cumbria) where they set off some amazing fireworks every year on NOv 5th. There i will take some amazing images…WRONG. I will get in close….WRONG. Fireworks are quite bright so hand held, fast shutter should do the trick….WRONG. Then the embarrasing part…when i got the film back from the Lab, there was nothing there…all black apart from some blurry lights.
To capture a firework exploding IS easy…(especially with digital photography) providing you don't repeat the above paragraph.
Instead of getting in close to the action…you have to get WELL AWAY…another thing people don't tell you…is THE WIND….if there is a strong wind…don't have the wind in your face, or you will end up with a spent Rocket in your pants. Use a Tripod and manual settings on your camera, you will need a good depth of field, so try an aperture of F=8 @BULB and a cable release. Another tip is to keep your lens open and simply cover your lens with black cloth inbetween the gaps in the firework display.
Experiment with your Fireworks photography before the main event.
Usually, firework displays only last a few minutes unless you go to a major City, or somewhere outrageous like Albufeira in portugal where they set off their fireworks ON THE BEACH AT MIDNIGHT when everyone has had a SKIN FULL of alcohol….Ohhh BTW…this is where i learned my lesson about the wind and Fireworks… the wind was blowing OFF the sea towards the beach…so of course every body was getting full of ash, bombers and spent rockets…including my camera and lenses. So….if you want get some FANTASTIC images…buy some fireworks…go out….AND PRACTICE first. Get your act together…so when THE  event comes you are ready….you are focused. You can show people how fantastic YOU are…show YOUR amazing images on Flickr or any other media.
How many frames should you shoot? Expect to shoot lots! Every burst is beautiful — and you can't predict which one will be the "most beautiful." So your tendency if you're like the rest of us, will be to shoot lots of fireworks photos. Make sure to have a large memory card in your camera.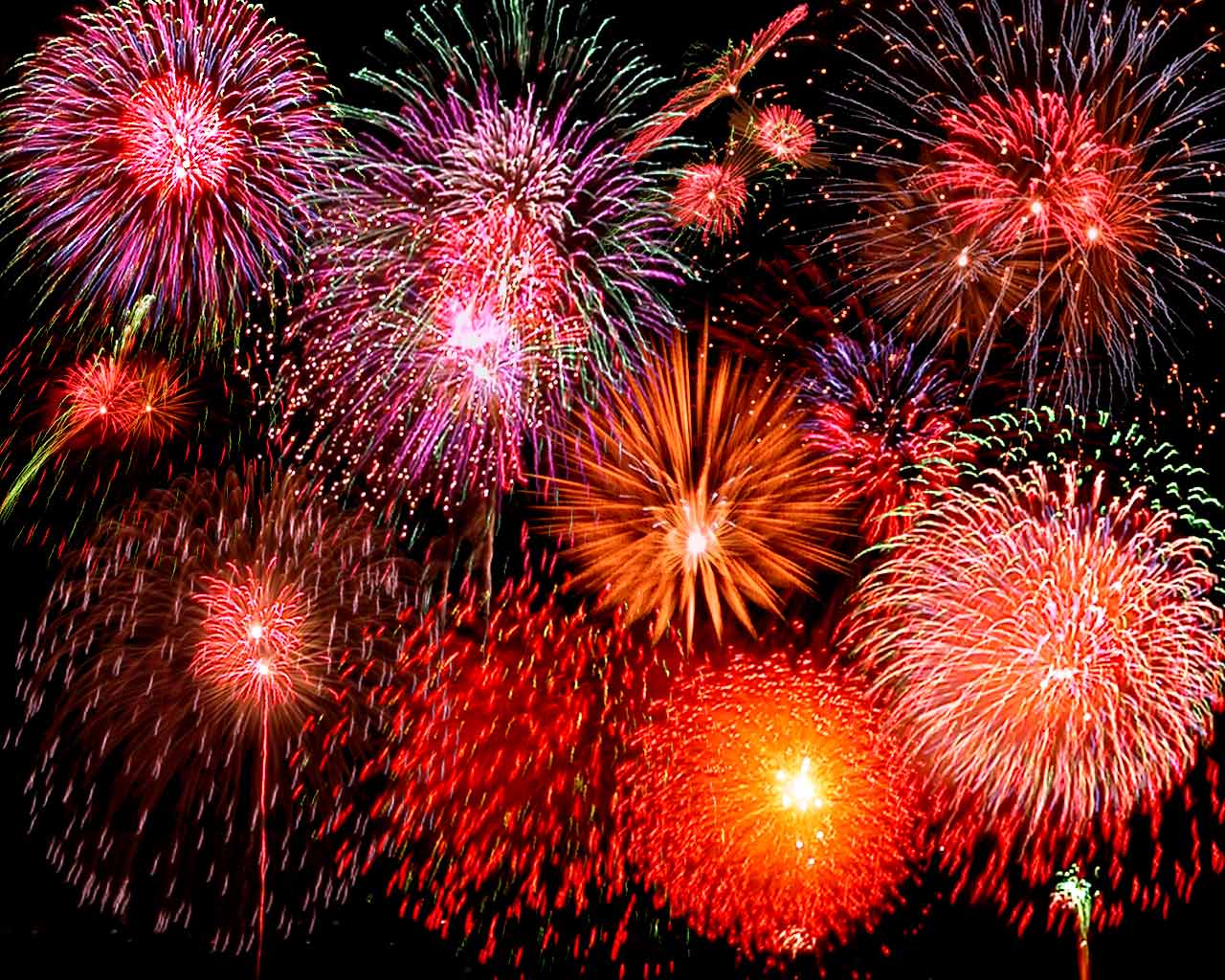 Don't get so excited in the beginning that you fill your card before the grand finale. That's when the pyrotechnic pros get to show-off their most impressive aerial displays. A good finale will produce peak light, color, and excitement. So make sure you have ample storage space available when the "big guns" go off. Also make sure that you have enough battery power to photograph the finale. You don't want to be fumbling with a battery when the final bursts are headed skyward.
Finally the serious bit about creating amazing digital photographs with Firework displays.
Position yourself wisely.
Take a little time before the show to scout the location. If it's a smaller show, you may be able to chat with the pyrotechnic crew beforehand. To get the best fireworks photos with a digital camera, point-and-shoot or DSLR, try to determine where the fireworks will be launched and then try to find a clear, unobstructed view that meets your compositional requirements based on the terrain, the height at which the fireworks will explode, and your lens choices. You don't want to be in the middle of a crowd, with people wandering in front of the camera, or worse, bumping into your tripod mid-exposure. Steer clear of artificial light sources such as streetlights to avoid the possibility of light flare. Watch out for tree branches that can sneak into your composition…tips and tricks…pixsellpix.com
Focal Length.
What focal-length should you use? If you're close to the display, and if you have a choice, go for a "normal" or slightly wide-angle lens. Since your position relative to the rocket bursts will determine the exact focal length, use this as your guide: You want the frame of your image to extend so that it includes a good bit of the foreground in the bottom (more on this in a moment) and a "head-room" above the topmost firework trails. Chances are you'll need at least your normal and possibly a wide-angle setting for this. If, on the other hand, it's a world-class display that draws a "world-class" crowd, you may be further away from this display and need to use a longer focal length.
Foreground Subjects with Fireworks
Now, there's an additional step to consider that can take your fireworks photos out of the ordinary and make them extra-special. The burst of a skyrocket, by itself, is pretty. But it's not particularly interesting. What can you do to add interest? Try this: Don't just shoot the burst by itself, but shoot it in conjunction with something else. For example, look how much more interesting this picture is because the paths of fireworks are incidental to this picture of the Capitol Building. Since you may not have the Capitol in your area — or even its equivalent — what can you use to add similar interest?
Consider including a statue in the foreground, with the fireworks framing it. Or silhouettes of the onlookers to give a sense of location to your picture. Or a tree, a building, a bridge, a skyline. Or…you fill in the blanks. The important thing is that your image include some interesting foreground objects — perhaps, framed within the fireworks display.
Join a community of like minded people with pixsellpix.com Members Board and display or sell your pix. To become a member, just use the comment box for a link to your email….when you receive our response…link some of your BEST photos, a brief description/title and most important…the URL that will directly link your work to where people can BUY IT and we will pin it to the Members Board and drive traffic via Twitter, actually, you could do the same via your social media and double the exposure……and yes it's free.
We hope this photography blog will give your creative muscle some inspiration next time you are out and about.
Pixsellpix.com always encourage feedback from our followers so we can improve on our popular blog and would like to make an apology for the break in regular daily photography blogs due to technical problems. Please take some time to leave your comments, suggestions and ideas you would like to see in future photography blogs.
You can find us here: https://twitter.com/pixsellpix
There: http://www.redbubble.com/people/pixsellpix
Everywhere: https://www.facebook.com/Pixsellpix?ref=hl
Ohhh and this: http://pinterest.com/pixsellpix/
From now at Fine Art America: http://fineartamerica.com/profiles/graham-hawcroft.html?tab=artworkgalleries&artworkgalleryid=218673
Last but not least…click on the ADD tab at the top of your page and add us to your firefox browser.