Choice of camera is a personal thing, depending on the photography you are doing. Nikon for me ticks ALL the boxes with everything i do for pixsellpix.com
Nikon Corporation was established on 25 July 1917 when three leading optical manufacturers merged to form a comprehensive, fully integrated optical company known as Nippon Kōgaku Tōkyō K.K. Over the next sixty years, this growing company became a manufacturer of optical lenses (including those for the first Canon cameras) and equipment used in cameras, binoculars, microscopes and inspection equipment. During World War II the company grew to nineteen factories and 23,000 employees, supplying items such as binoculars, lenses, bomb sights, and periscopes to the Japanese military.
Nikon-F2AS
Nikon created some of the first digital SLRs (DSLRs, Nikon NASA F4) for NASA, used in the Space Shuttle since 1991. After a 1990s partnership with Kodak to produce digital SLR cameras based on existing Nikon film bodies, Nikon released the Nikon D1 SLR under its own name in 1999. Although it used an APS-C-size light sensor only 2/3 the size of a 35 mm film frame (later called a "DX sensor"), the D1 was among the first digital cameras to have sufficient image quality and a low enough price for some professionals (particularly photojournalists and sports photographers) to use it as a replacement for a film SLR. The company also has a Coolpix line which grew as consumer digital photography became increasingly prevalent through the early 2000s.
Through the mid-2000s, Nikon's line of professional and enthusiast DSLRs and lenses including their back compatible AF-S lens line remained in second place behind Canon in SLR camera sales, and Canon had several years' lead in producing professional DSLRs with light sensors as large as traditional 35 mm film frames.All Nikon DSLRs from 1999 to 2007, by contrast, used the smaller DX size sensor.
Then, 2005 management changes at Nikon led to new camera designs such as the full-frame Nikon D3 in late 2007, the Nikon D700 a few months later, and mid-range SLRs. Nikon regained much of its reputation among professional and amateur enthusiast photographers as a leading innovator in the field, especially because of the speed, ergonomics, and low-light performance of its latest models. The mid-range Nikon D90, introduced in 2008, was also the first SLR camera to record video. Since then video mode has been introduced to many more of the Nikon DSLR cameras including the Nikon D3S, Nikon D7000, Nikon D5100, Nikon D3100 and Nikon D3200.
Sooo…enough of the technical side of NIKON cameras…pixsellpix.com will look at Chase Jarvis and what you can do with your imagination, a point & shoot NIKON or a high end DSLR and a skateboard.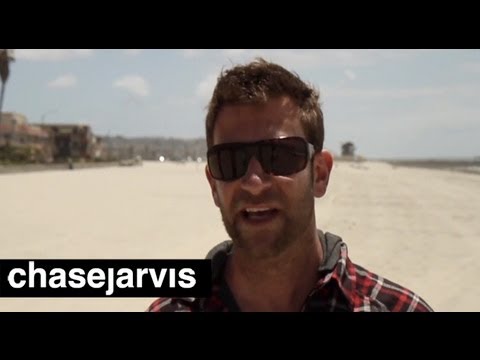 Any professional shoots, i have always used Nikon and Hasselblad…sometimes together, before digital and what i can't afford…i HIRE IT. If you want to start shooting professionally, or you get an opportunity to start, don't make the mistake of trying to use amatuer equipment when you can hire it…and get the BEST.
If you want to buy your new NIKON…check out some prices with this.
For very specialist NIKON equipment…digital and some lovely vintage cameras/lenses…this is THE place.
Check out this comparison between NIKON & CANON.
Join a community of like minded people with pixsellpix.com Members Board and display or sell your pix. To become a member, just use the comment box for a link to your email….when you receive our response…link some of your BEST photos, a brief description/title and most important…the URL that will directly link your work to where people can BUY IT and we will pin it to the Members Board and drive traffic via Twitter, actually, you could do the same via your social media and double the exposure……and yes it's free.
Pixsellpix.com always encourage feedback from our followers so we can improve on our popular blog. Please take some time to leave your comments, suggestions and ideas you would like to see in future photography blogs.
You can find us here: https://twitter.com/pixsellpix
There: http://www.redbubble.com/people/pixsellpix
Everywhere: https://www.facebook.com/Pixsellpix?ref=hl
Ohhh and this: http://pinterest.com/pixsellpix/
From now at Fine Art America: http://fineartamerica.com/profiles/graham-hawcroft.html?tab=artworkgalleries&artworkgalleryid=218673
Last but not least…click on the ADD tab at the top of your page and add us to your firefox browser.