Macro photography opens our eyes to a whole new world, and provides a view usually completely hidden to the naked eye. It's a fascinating technique, and something every photographer should explore sometime.
Macro photography (or photomacrography or macrography, and sometimes macrophotography) is extreme close-up photography, usually of very small subjects, in which the size of the subject in the photograph is greater than life size (though macrophotography technically refers to the art of making very large photographs). By some definitions, a macro photograph is one in which the size of the subject on the negative or image sensor is life size or greater.However in other uses it refers to a finished photograph of a subject at greater than life size.
Dandelion Seeds
Photograph by Michele Sutton, My Shot
These are dandelion seeds from the parachute ball. A different way to capture dandelions entertained me the entire afternoon. With a breeze blowing that caused abrupt and delightful interruptions, I managed to finally get a result I really liked. Subject, arrangement, and lighting provided entirely by Mother Nature.
pixsellpix.com  tips to bear in mind doing your Macro photography.
Get creative with macro photography by shooting the subject from an unexpected angle. Try different lighting, as well, using front lighting for deeper color saturation and side lighting to highlight texture.
Macro photography is really successful when the image has a main point of interest and that point or subject is composed well within the frame. Choose a simple background so it doesn't compete with the main subject for a viewer's attention.
A much cheaper way of  doing your macro photography is with a close-up lens…pick these up for a song on Ebay or a reversing ring using an existing lens…SAVING MONEY!!!
A close-up attachment or close-up lens is a flat, filter-like lens that mounts to the front of your normal lens (it usually screws into the filter thread) and allows you to focus more closely. You will be able to focus at closer distances, although the maximum magnification will depend on the focal length of the lens you attach it to….however….another very cheeky tip to save some pennies, is to use an existing prime lens…say a 28mm wide angle and buy a reversing ring…again …peanuts on Ebay and use what you have already got…simple.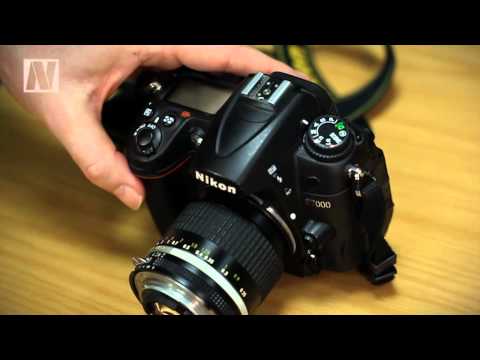 Shooting flowers, leaves, and insects outside can be a challenge. A perfectly composed shot can be quickly ruined by just a whisper of a breeze. Stop unwanted subject motion and blur. Before you set up your shot, try planting a stick in the ground and tether the flora to it for stability. Use the fastest shutter speed possible and use a ring flash or flash units mounted to your lens if shooting at a low aperture.
A good sturdy tripod is essential. You have two options. You can buy a tripod with legs that splay wide enough to allow a very low position, or you can buy a tripod that has a reversible head stern that allows the camera to hang facing down under the tripod.
It's not important the make or size of camera…just concentrate on textures and patterns to make your Macro photography unique.
With its emphasis on detail, pattern, and texture, macro photography can yield rewarding and unique results. In this video, learn what makes a great macro shot and get tips on how to turn your extreme close-ups into compelling photographs.
The lively team at pixsellpix.com hope you have enjoyed todays Macro photography. Ideas to inspire your creative juices…and tips on saving YOU MONEY….Yeeesssss…what a combo.
Join a community of like minded people with pixsellpix.com Members Board and display or sell your pix. To become a member, just use the comment box for a link to your email….when you receive our response…link some of your BEST photos, a brief description/title and most important…the URL that will directly link your work to where people can BUY IT and we will pin it to the Members Board and drive traffic via Twitter, actually, you could do the same via your social media and double the exposure……and yes it's free.
We hope this photography blog will give your creative muscle some inspiration next time you are out and about.
Pixsellpix.com always encourage feedback from our followers so we can improve on our popular blog. Please take some time to leave your comments, suggestions and ideas you would like to see in future photography blogs.
You can find us here: https://twitter.com/pixsellpix
There: http://www.redbubble.com/people/pixsellpix
Everywhere: https://www.facebook.com/Pixsellpix?ref=hl
Ohhh and this: http://pinterest.com/pixsellpix/
From now at Fine Art America: http://fineartamerica.com/profiles/graham-hawcroft.html?tab=artworkgalleries&artworkgalleryid=218673
Last but not least…click on the ADD tab at the top of your page and add us to your firefox browser.