The key to success with food and photography is lighting, attention to small details and learning some surprising tips.
Have you ever wondered WHY your burger NEVER looks as good as the advert…pixsellpix.com reveals some secrets on food and photography and explains….HOW do they do that?
Quite often, it helps if you have an understanding of the food you are going to shoot, so if you are going to use some props for "borrowed interest", you make sure they are relevant to the food and culture of the cuisine. However…the basics of successful food and photography, is lighting…most importantly and attention to detail.
Before you even look at your camera, look at the preparation of creating the right balance for your food and photography.
Background.
A neutral background..black OR white is a great way to start "building" your composition. Use tweezers NOT fingers…you start arranging some smoked salmon on a perfectly clean plate and that oil will leave streaks and get everywhere…including camera, lenses…you name it. Think about opposite colours on the plate…this will pack more punch to your shot.
Lighting.
This creates the best food photography. Lighting gives you those seductive shots you see in the glossies…and it's easy…just use natural light, reflectors or a soft box to diffuse any direction light, then kill any shadows with a reflector pointing to the light source.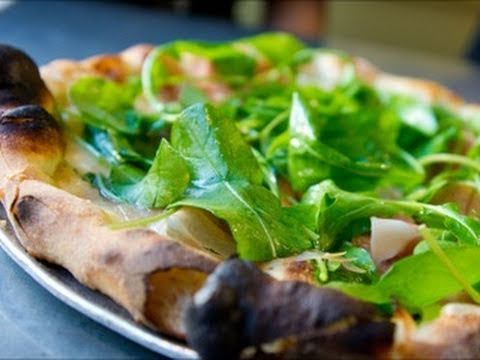 Get in close.
To be successful with food and photography, people need to feel they can just pick it up and eat it…you will need to get in close and try using an aperture that is about 2 stops off wide open, use a tripod and Av mode NOT auto, then manually focus on a point of interest and check the result…if you can…link your camera to a large screen…this will help to enlarge and eliminate any mistakes.
Blowtorch.
Great tip for your food and photography…handle the food as little as possible and for browning the edges of a burger or the skin on a quail/pheasant…use a blowtorch…a food blowtorch i mean…NOT… the one you go welding with.
Cotton wool balls.
Don't try shooting hot potatoes you will never be in control of hot food, within minutes the steam will have evaporated and you need to concentrate on the shot…not steam. Your food and photography skills will improve by just soaking some cotton wool balls in water…microwave for a few seconds and place behind some carrots…perfect control.
Spray deodorant.
This crazy little tip will give a frosty feel to fruit…grapes will look more desirable. It's all about textures as well as colour, to give your food shots the extra WOW.
A large piping bag full of mash potatoes.
This works wonders to your food and photography…simply squirt the mash under the skin of your chicken to pump-up the breast and finish with a blowtorch…yummmy.
Cardboard squares.
Torch the edges around small squares of cardboard, then apply some brown boot polish…ideal beef shavings for a salad.
So…going back to WHY your burger doesn't look like the burger advert…here's more secrets of food and photography
Thanks for looking at todays food and photography blog and have a great week…G
We hope OUR photography blog will give YOUR creative muscle some inspiration next time you are out and about.
To show your appreciation of our time and effort maintaining this popular, viral photography blog, "push the button" below to maintain the future of pixsellpix.com Any donation, however small, is better than nothing, thanks for stopping by and have a positive day.
Pixsellpix.com always encourage feedback from our followers so we can improve on our popular blog. Please take some time to leave your comments, suggestions and ideas you would like to see in future photography blogs.
You can find us here: https://twitter.com/pixsellpix
There: http://www.redbubble.com/people/pixsellpix
Everywhere: https://www.facebook.com/Pixsellpix?ref=hl
Ohhh and this: http://pinterest.com/pixsellpix/
From now at Fine Art America: http://fineartamerica.com/profiles/graham-hawcroft.html?tab=artworkgalleries&artworkgalleryid=218673
Last but not least…click on the ADD tab at the top of your page and add us to your firefox browser.