2nd part in a series on Flower photography. Series two…Bokeh of Flowers.
We started this series last week, with a different outlook to flower photography, utilising festivals or pumpkin carvings to create impact with your images.
This week we are using different techniques with your flower photography that will give you an edge over snap shots. The Bokeh technique has to be one of the most popular techniques and easy when you understand how Bokeh works.
To start with, you will need a fast lens 1.4, 1.8 Prime lens is ideal.
To achieve bokeh in your flower photography, you need to use a fast lens—the faster the better. You'll want to use a lens with at least an f/2.8 aperture, with faster apertures of f/2, f/1.8 or f/1.4 being ideal. Many photographers like to use fast prime lenses when shooting photographs that they want visible bokeh in, the example here was taken with a Nikon 50mm 1.8 prime lens with selective focusing.
Bokeh comes from the Japanese word boke (ボケ), which means "blur" or "haze", or boke-aji, the "blur quality." Bokeh is pronounced BOH-Ka or BOH-kay.
Visit any photography website or forum and you'll find plenty of folks debating the pleasing bokeh that their favorite fast lenses allow. Adjectives that describe bokeh include: smooth, incredible, superb, good, beautiful, sweet, silky, and excellent… but what exactly is it?
Bokeh is defined as "the effect of a soft out-of-focus background that you get when shooting a subject, using a fast lens, at the widest aperture, such as f/2.8 or wider." Simply put, bokeh is the pleasing or aesthetic quality of out-of-focus blur in a photograph.
Decide WHERE you are going to experiment with your flower photography.
I know this sounds obvious at first, but where are you going to get some colour at this time of year (December)? Flowers at this time of year can work out expensive, so to keep my costs down, i headed for the local Garden Center…"Vrtnarstvo Primoz in Postojna" and asked if it is o.k. with them to take some shots.
I ALWAYS ASK and advise you do the same for the following reasons. If you find the manger or owner and ask, it shows mutal respect. Secondly, all the staff will know exactly what your doing there and won't give you "funny looks"…in fact they are usually very helpful and point you to things you may have missed. Thirdly…you can relax…when you not distracted by negatives, you will produce better images.
Exaggerate your bokeh slightly in Photoshop with filters.
Make your flower photography unique to you.
Your image will already be soft, so you can emphasise this and put a little artistic license to your flower photography. Open your image in Photoshop, go to filters>topaz>portrait smooth and adjust the opacity to suit. Maybe have a play with the background using the smudge tool, airbrush…whatever medium you feel comfortable with.
Selective focus for flower photography.
Using manual focus, or your cameras selective focus areas to decide on the area you want to be in focus and start taking various shots, focusing on ALL different areas of interest within the frame. Go front to back as well as left to right with your focusing, to get as many shots as possible and keep an eye on your white balance. If you are in natural daylight, set your white balance to auto or daylight.
Background…keep it simple and uncluttered.
Another obvious point (some people would say) but an important part of any photograph is the backgound…this makes ALL the difference…keep it simple and try to use opposites. Opposite colours and opposite light and dark are always winners to creating flower photography with punch.
Lastly…while we are talking of opposites…think laterally.
Try to imagine the unexpected like a black rose (spray-paint your rose) against a scarlet pool of paint (blood)…what does this "say" to your imagination.
Use some props for your flower photography…flowers are soft, so use something hard, stone or metal will do fine. In fact there was a famous band called "Rifles and Roses" (something like that) for example. Time to get the cookie jar out, feet up with a brew and watch this vid while the boss is away…have a positive day.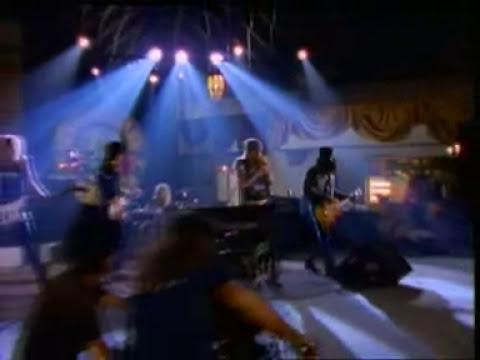 We hope OUR photography blog will give YOUR creativity some inspiration next time you are out and about.
If you like our humour and blog of course, buy your Mrs a bunch of flowers…or give us a like…make a donation to help maintain our popular viral blog.
Please Donate €10… $10… or 10 cents… a Pavarotti (Tenner) WILL make a difference.
Pixsellpix.com always encourage feedback from our followers so we can improve on our popular blog. Please take some time to leave your comments, suggestions and ideas you would like to see in future photography blogs.
You can find us here: https://twitter.com/pixsellpix
There: http://www.redbubble.com/people/pixsellpix
Everywhere: https://www.facebook.com/Pixsellpix?ref=hl
Ohhh and this: http://pinterest.com/pixsellpix/
From now at Fine Art America: http://fineartamerica.com/profiles/graham-hawcroft.html?tab=artworkgalleries&artworkgalleryid=218673
Last but not least…click on the ADD tab at the top of your page and add us to your firefox browser.