We all do it…click-check…click-check continuously checking your DSLR screen is called "Chimping".
Chimping is fine and has to be done "occasionally" when for example the light changes walking from bright daylight to shade. However…just TRY and get through a day's photography WITHOUT looking at the back of your DSLR.
If you ever have the pleasure of spending some time with a film camera…especially a medium format camera you won't be able to check….instead you will have make sure you "GET IT RIGHT" by thinking more about your shot rather than letting your DSLR do all the work.
Just for a day… try using your experience with photography and learn to trust your abilities and stop Chimping at your DSLR…just for a day.
Then go home…resist the urge to look at your DSLR screen….your computer will reveal more detail. Now this is IMPORTANT for your DSLR photography. If you find that you have completely "cocked up" all your exposures…this is fantastic news…because this result means your are human…not perfect…AND you are going to learn something.
This is the time to reflect on your days shoot with your treasured DSLR. How could you get it so wrong? Don't take your DSLR for granted and try to understand the basics for exposure then apply this theory to your photography…it's a learning curve for sure…but once you have mastered the basics, you will feel MORE confident with your DSLR
Chimping puts pressure on you and your DSLR photography.
Have you ever had an engaging conversation with a friend at dinner and then suddenly your friend gets a text message? What happens? Your friend says "sorry one second" and checks their phone, sends back a text, and slowly adjusts their focus back to you and says "Oh sorry–what were we talking about again?"
Think about the same thing when it comes to street photography. If you chimp while you are taking photos, it interrupts your flow. Getting in "the flow" of shooting street photography is difficult enough– why risk disturbing that flow? When you are shooting, only focus on shooting. When it comes to editing (selecting your best work) and post-processing your images, do it all only when you get home.
I love the experience of shooting street photography. The opportunity to appreciate the small things in life, to interact with the people on the streets, and even get out of the house.
I don't believe that in street photography, the final image is everything. Although it is important to create compelling images, think it is the process I enjoy most. Therefore when you are out shooting, remember that street photography should be enjoyable and fun.
 Take a day or a weekend and shoot like you're shooting film. Cover up your LCD. Make sure you're in Manual mode and get out there and shoot a "roll" of 24 images– 36 if you're feeling daring. Trust your knowledge of exposure. Trust your grasp of the fundamentals. Trust the light, the colors, the shadows. Most importantly, trust yourself. Do a "quick" demo shoot first before you start your day…just to confirm your calculations…then GO…don't check it again. If the light changes….think…work out the right exposure.
After you've shot your "roll," pull your card and DO NOT sit down at your computer. Take it to the drug store and have your images printed. Don't do it yourself at the kiosk. Drop it off, get a cup of coffee, and come back in an hour. Now it's time to check your prints. How did they come out? As you expected? Better? Worse? Most of us are our own toughest critics, but try looking at these prints objectively. What works and what doesn't? Was your shutter speed spot on? Was your aperture too narrow? Did you have focus issues?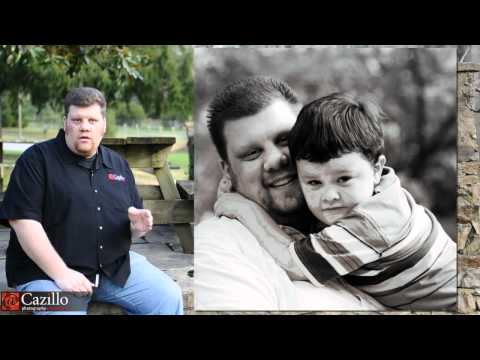 Now then….before you professional guys and gals start jumping around being accused of
chimping their DSLR….. i would like to point out that this exercise is purely to gain confidence with photography and not get confused with "having" to check the screen for product details and has everyone got their eyes open in portrait photography.
Some say that chimping has nothing to do with looking at the back of your DSLR!
Some say….that chimping….is an act whereby you POO into your hand…THEN….THROW IT AT YOUR PARTNER!!!! Imagine if you MISSED…..WOHOOOO….sorry mate.
HOW RUDE IS THAT!
Join a community of like minded people with pixsellpix.com Members Board and display or sell your pix. To become a member, just use the comment box for a link to your email….when you receive our response…link some of your BEST photos, a brief description/title and most important…the URL that will directly link your work to where people can BUY IT and we will pin it to the Members Board and drive traffic via Twitter, actually, you could do the same via your social media and double the exposure……and yes it's free.
Pixsellpix.com always encourage feedback from our followers so we can improve on our popular blog. Please take some time to leave your comments, suggestions and ideas you would like to see in future photography blogs and hope you enjoy our new Cameras for sale page.
You can find us here: https://twitter.com/pixsellpix
There: http://www.redbubble.com/people/pixsellpix
Everywhere: https://www.facebook.com/Pixsellpix?ref=hl
Ohhh and this: http://pinterest.com/pixsellpix/
From now at Fine Art America: http://fineartamerica.com/profiles/graham-hawcroft.html?tab=artworkgalleries&artworkgalleryid=218673
Last but not least…click on the ADD tab at the top of your page and add cameras for sale to your firefox browser.
Respect to the urban dictionary, Cazillo