Black and White photography can transform your images into Art…overnight.
Quite a bold statement from a young pup like myself…but it's true. When you shoot in colour, your eyes go immediately to strong colours, which plays an important role in how we see the world around us….however…colour is also distracting. So when you choose to do black and white photography, other elements in the photograph take on a huge role in telling the story. Lighting, contrast, and composition are much more important in these beautiful examples of black and white photography. However, before we go into all the tech stuff, i just want to look at two things.
Two things are: What type of photographer are you? A: You love to take creative photos, but you don't want to publish and are content…or…B: You are at the stage where you feel you could  further your photography talents and don't want all your images just sitting on your computer.
If you are B…then you already have a great advantage…because…for start, you can convert your existing colour images to Black and white photography art. To give you a bit of inspiration, i made a start on my own colour images and over the next few weeks i will have a complete new monochrome gallery. In photoshop, you can easily edit 10 colour photographs to mono to create your first black and white photography gallery in one evening…transforming your images into art…overnight, then just keep adding more each week…just 20 minutes a day will count.
To inspire you even further…there is a charming lady photographer called Lucinda Walter who transforms all her colour images into black and white photography, with some stunning results. Before you go out with your camera, start to previsualise your image.
Black and White photography – previsualise.
Basically, to make great monochrome pictures you have start to visualise what your image is going to look like as not all subjects lend themselves to black and white photography. Would you think that a landscape of autumn greens and a lake of blue water would be good for black and white photography? Previsualising this next image clearly demonstrates the atmosphere you achieve using black and white photography. Try to imagine what the picture will be without colour.
Black and white photography – Contrast.
To previsualise your image is not as easy done than said because the contrast in the scene is maybe too close. A couple of simple ways to overcome this is…firstly, look at the scene and squint your eyes like little slits…this cuts out most of the light and with the lack of light, there will also be a lack of colour. Second way to determine whether there is sufficient contrast for successful black and white photography, is by holding a coloured filter up to your eye.
A dark red filter will cut out the colour and exaggerate the contrast. Use a yellow filter to highlight any contrast…you will see instantly a marked improvement in contrast. You often see Clay shooters wearing yellow tinted glasses, because it cuts out any colours to distract the eye from the moving target.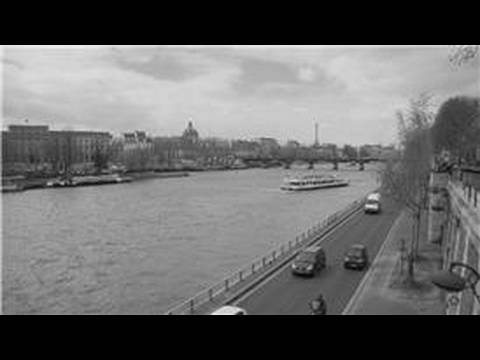 Expect the unexpected with your black and white photography.
Create a different feel of drama to your black and white photography and carefully choose your subjects well in advance.
Before you even touch your camera, spend some time pre-planning your black and white photography. Think about where you can get textures…think about lighting, what will be the best time of day to get the right angles, to bring out any details. Thank about abstracts, what subjects can you utilise for abstract shapes and repetitive patterns.
Architecture is great for black and white photography.
Some architecture just screams out for black and white photography. This image of Predjama Castle (Jim-Jam Castle) has colour at the windows, for example…but it just does not need ANY colour at all.
 Film cameras and Schneider lenses
One more thing to consider with your black and white photography is ditching the digital for a weekend in favour of a vintage film camera 35mm or 120. Monochrome is reasonable on cost to process and then an aditional €5 for scanning to a high digital resolution gets you a completely different look to digital. This next photo was taken with a vintage rangefinder, Schneider xenar lens, 35mm format and is just straight out of the camera…no manipulation, cropping or curves and the pictures look like they are really old…completely different from what you would expect.
Apart from being creative with black and white photography, using these old cameras is really good fun. Your photography takes on a new dimension completely, especially with medium format cameras and 120 film. These medium format cameras tend to be heavy and bulky to cart around all day, but Zeiss folding cameras just slide into your pocket a treat. This Zeiss is probably one of the smallest folding cameras made and quite rare.
So…you have created your first set of images…now what.
You can sell them of course…start making some money.
There are many people who will take your work and rip you off…however, i can recommend fineartamerica.com i have just started here a few months ago and i really need to concentrate more over the holidays. The other one is redbubble i haven't sold a great deal on this site…however it is a great place to share and get inspiration from others.
Time to take a chill-pill, grab a beer, raid the cookie jar and get back to another Black and White that changed the course of history…feet up and enjoy the video.
We hope OUR photography blog will give YOUR creativity some inspiration next time you are out and about.
If you like our humour and blog of course, buy your Mrs a bunch of flowers…or give us a like…make a donation to help maintain our popular viral blog.
Please Donate €10… $10… or 10 cents… a Pavarotti (Tenner) WILL make a difference.
Pixsellpix.com always encourage feedback from our followers so we can improve on our popular blog. Please take some time to leave your comments, suggestions and ideas you would like to see in future photography blogs.
You can find us here: https://twitter.com/pixsellpix
There: http://www.redbubble.com/people/pixsellpix
Everywhere: https://www.facebook.com/Pixsellpix?ref=hl
Ohhh and this: http://pinterest.com/pixsellpix/
From now at Fine Art America: http://fineartamerica.com/profiles/graham-hawcroft.html?tab=artworkgalleries&artworkgalleryid=218673
Last but not least…click on the ADD tab at the top of your page and add us to your firefox browser.