Ariel photography from a plane, balloon or a simple kite is a challenge, so use these tips to get the best results…first time.
If this is your first time to do ariel photogrpahy in a light aircraft, prepare yourself for a surprise…it's not like taking off in a commercial easy-jet…it feels more like you are going down the runway in a supermarket trolley with your arms out…and thats just the start.
This Cessna 177RG Cardinal is probably the best choice of light aircraft to start your ariel photography as there are no struts to get in the way.
Planning your shoot around the weather is the biggest challenge and the cost of course. An experienced Pilot will have a good idea when to fly to avoid U.V. haze. It doesn't have to be a bright blue skies either, overcast with a good wind to break up the clouds is a good combination for ariel photography…and look out for some odd cloud formations.
Simplest things to remember for successful ariel photography.
Before you take off, check with your pilot to clean the windows inside and out for blemishes. Next…save a lot of time by having your map and route preplanned and approved with your pilot.
Basic equipment and settings for ariel photography.
A good quality Dslr that can shoot in RAW is mandatory. If you are going to use a telephoto lens, don't exceed 200mm…there will be a LOT of vibration up there and you need a fast shutter speed…preferrably use a wide angle lens for your first attempt and don't get too concerned about cropping your images…this can be done later in post process. If you have a spare camera…take it…unexpected turbulance is commonplace in a light aircraft and accidents happen.
If you shoot through the perspect glass windows, your images will have a blueish cast…this is normal and can be corrected later. If you are shooting through glass…set your camera to manual focus at infinity, otherwise your auto-focus will be hunting from the glass. Depending on the type of plane, it' always best to shoot from an open window or door.
BEFORE you reach your first target to shoot have your camera settings ready. Manual settings, ISO around 200 or less…shutter speeds for ariel photography should be about 2000sec at F=2.8 aperture…anything less than 250th sec, will be blurred.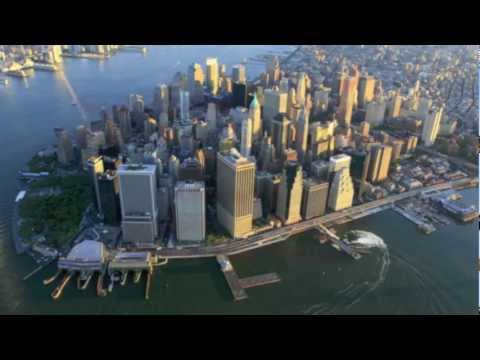 Approaching your destination…2 ways to slow down.
To get the best chance of a success with ariel photography, you can safely slow the plane down. Firstly, as you approach your "target" you can apply the first stage of flaps…as you would when making your landing approach "finals".This will slow the plane down considerably without the risk of stalling. Secondly, after you have taken your first shots and released the flaps to the normal position, ask the pilot to go into a steep banking turn and keep repeating this manouvre until you have your shots in the bag.
Managing the costs of Ariel photography.
Ariel photography is expensive, but you can manage the costs in various ways. One way is to offer your pix to a pilot or flying school in exchange for some hours flying. You can split the cost between 3 other photographers on the day. You can approach a real estate agent to take some shots of their properties and negotiate a fair price to cover some of your costs.
Alternative methods of ariel photography.
Sky diving is a fun way to wreck your camera and would be an interesting experience after a Vindaloo and a couple of beers.
Kites are a very affordable way of achieving ariel photography.
Kite Flight to 2500 feet with a GoPro Hero Hd Camera shooting a still every second and stitched together to create a time lapse photography movie with the images shot over Swan River in Dennisport on Cape Cod. Kite and components from Dr Gravity's store in Harwich Port. Graham Cracker GoPro camera mount built by hand with adjustable angles for wind and views. Edited on iMovie on a Mac.
All sorts of kite goodies here
4Cam wireless video recording system goes for a ride in a Howard 500 to the Grand Canyon
Remote controlled Helicopters are another option for ariel photography.
Introducing Flying Camera Systems
After years of development, Flying Camera Systems can now offer clients ranging from private homeowners through to multi-national companies an easy, cost effective, and low pollution solution to aerial photography.
The service Flying Camera Systems provide is of particular value in areas near major civilian or military airports where full sized aircraft have severe flight restrictions imposed on them. It is also useful when the costs of using full sized aircraft would be prohibitively expensive.
The company uses high quality miniature helicopters; each with a purpose-built mount designed to take a camera (video or photographic), and a video downlink. The system is not subject to the same restrictions that full size aircraft have imposed on them, and can be used in relatively confined areas which open up a new realm of possibilities for aerial photography.
The flight team comprises of an experienced pilot with the necessary skills for precise and accurate flying, and a camera operator in complete control of the camera. This combination ensures outstanding results every time.
How are the shots obtained?
Once the helicopter is in position, the camera operator uses a separate radio-controlled link to move the camera precisely into the required position and can see what the camera sees by means of a video monitor. He is thus able to compose the perfect picture and the customer is able to assist in the composition of the images if he so desires. Generally we will take over 50 pictures for the customer to own and select from.
Lastly…an emotional look into "real-life" ariel photography with respect to airmen who were not so lucky as you and me.
Thanks for looking at todays Ariel photography blog and have a great week…G
We hope OUR photography blog will give YOUR creative muscle some inspiration next time you are out and about.
To show your appreciation of our time and effort maintaining this popular, viral photography blog, "push the button" below to maintain the future of pixsellpix.com Any donation, however small, is better than nothing, thanks for stopping by and have a positive day.
Please Donate €10… $10… or 10 cents… a Pavarotti (Tenner) WILL make a difference.
Pixsellpix.com always encourage feedback from our followers so we can improve on our popular blog. Please take some time to leave your comments, suggestions and ideas you would like to see in future photography blogs.
You can find us here: https://twitter.com/pixsellpix
There: http://www.redbubble.com/people/pixsellpix
Everywhere: https://www.facebook.com/Pixsellpix?ref=hl
Ohhh and this: http://pinterest.com/pixsellpix/
From now at Fine Art America: http://fineartamerica.com/profiles/graham-hawcroft.html?tab=artworkgalleries&artworkgalleryid=218673
Last but not least…click on the ADD tab at the top of your page and add us to your firefox browser.