Taking a 360 panorama is a hot trend with iPhones and latest Apps…however…one still has to use some simple basic skills to get the Best 360 panorama.
There are so many ways to do your 360 panorama shots these days, from very simple with your iPhone, or going really specialized with your dslr/software, or coughing up $600 for one of these one shot wonders.
Whatever option you choose to use, pixsellpix.com looks at the different techniques and trends available today.
Lets head on and start with the easiest way of taking your 360 panorama….iPhone.
Acceptable for business or just emailing your Mum or showing off on facebook you don't need to pack up expensive photo gear to easily capture immersive panoramas in seconds and instantly share your 360 panorama with the world. Simply pan the camera and watch as your panorama is created in real time before your eyes.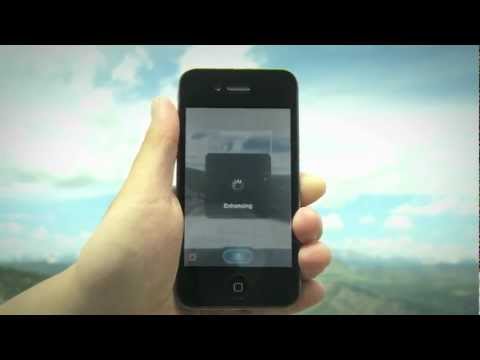 Different types of 360 panorama
Partial panoramas that you know mainly from traditional landscape photography. They are created by stitching (assembling) of multiple normal photos together side-by-side, which creates a photo with much wider angle that would be possible with a normal lens.
Cylindrical 360º panoramas – One notch higher are 360° photos which capture the whole field of view in all directions around the photographer. These are sometimes called cylindrical panoramas. They cover 360-degrees around but not up and down view. These are too created by stitching multiple photos together. The only real difference from partial panoramas is that you need to make sure the first and the last photos overlap. There are also so called "one shot" 360-degree lenses but they are by definition very low quality compared to a traditional stitched 360 panorama.

Spherical panoramas are the top of the line which not only capture the 360-degree field of view but in which you can also look up and down. They can even be taken in a way that you can't see the tripod nor the photographer's shadow in the picture.

Turn your dslr to portrait configuration, NOT landscape.
I suppose you would automatically start your 360 panorama in the landscape or normal way but nay…nay… and thrice nay…portrait way on a tripod to start with.
How many pictures should i take for a perfect 360 panorama?
Each picture should overlap with the next by up to 50% (or at least somewhere between 30 and 50%). But please note that providing you overlap each picture with the next, it doesn't matter exactly how much overlap you use, and the amount of overlap can be different between each pair of pictures. So, you can just guess 50% overlap and that will be fine. If you think you will need 10 pictures but you take 9 or 11, it doesn't matter! Note: more overlap means it is easier to blend lighting/colour differences (if you make a mistake with exposure/colour temperature or the light changes anyway). A larger overlap also makes it generally easier to edit out moving subjects (vehicles, people, etc).
This video shows you from start to finish, including editing, how to achieve the best 360 panorama.
Generally, 360 panorama pictures capture a scene rather than a moment. In other words most panoramic pictures are of places rather than of people or events as such, therefore you will probably want to aim for a crisp picture that captures the entire scene through to the horizon. To do this you want to set a very large depth of field so that everything in shot is in crisp focus, by focusing on the hyperfocal distance.
Some digital cameras can correct colour casts caused by lighting. (For example both incandescent and fluorescent lighting can cause a yellow cast across your photos.) Be careful when using the 'automatic' white balance setting if your digital camera has one.
That leaves just one thing to play with….exposure. You might have a scene in which everything is well lit in which case you can probably set an exposure for every frame. However you will quite often come across situations where the lighting changes. Lighting problems can perhaps be generalised as:
areas of strong shadow in a scene where there is also strong light
light directly at the camera in part of the scene
The first of these is more likely. I find it useful to spin my camera around the scene while holding the shutter button halfway (which on my camera causes it to focus and meter the scene). You can then instantly see whether there is going to be a problem because the camera will show you in the viewfinder the exposure it thinks is appropriate for each image. If the exposure changes dramatically I will have a problem: if I let the camera judge exposure, it will ensure each picture is as good as it can be. But that means any two adjacent images could differ greatly in lighting conditions so that a shadow in one is barely visible in another. That will confuse the stitching application.
Howto shoot a 360 panorama using a dslr without a tripod.
To get good results without using a tripod, make sure you stand in one spot and as you turn to take each picture keep the camera close to your body, i.e. close to the point of rotation. Don't move from the spot you are standing on between shots. Don't learn forwards or backwards between shots, but try to stay still and steady.
What you are trying to do is to emulate the tripod – keep the camera steady and level, and rotate it around a single point. All of these things help you to produce a good set of pictures from which to create a 360 panorama.
Next…editing, stitching FREE software for your 360 panorama
There are more different packages you can shake a stick at but i have selected the ones i would use and subscribe to like panoedit.com An advanced and easy to use panorama stitching app. With automatic image alignment, state-of-the-artrendering algorithms, interactive projection editor and auto-crop you will create astounding 360 panoramas.
Next is Dermander very self explanatory and easy to follow, so i won't waffle about this.
PTGui is about the best for my money…i have used some pretty complicated rubbish in the past and this makes your life way easy. With OVER 20 different features to make your 360 panorama have that WOW impact.
Respect to pan3sixty for pan of the month
Respect to burningbushhk.com
We hope OUR photography blog will give YOUR creative muscle some inspiration next time you are out and about.
To show your appreciation of our time and effort maintaining this popular, viral  photography blog, "push the button" below to maintain the future of pixsellpix.com  Any donation, however small, is better than nothing, thanks for stopping by and have a positive day.
Pixsellpix.com always encourage feedback from our followers so we can improve on our popular blog. Please take some time to leave your comments, suggestions and ideas you would like to see in future photography blogs.
You can find us here: https://twitter.com/pixsellpix
There: http://www.redbubble.com/people/pixsellpix
Everywhere: https://www.facebook.com/Pixsellpix?ref=hl
Ohhh and this: http://pinterest.com/pixsellpix/
From now at Fine Art America: http://fineartamerica.com/profiles/graham-hawcroft.html?tab=artworkgalleries&artworkgalleryid=218673
Last but not least…click on the ADD tab at the top of your page and add us to your firefox browser.